This auction has closed! Bids are no longer being accepted on this lot.
This is a traditional English auction.
Time remaining

2020-10-18T12:32:13+00:00

Current price

Log in to view.
Pedigree

Sire: DG OH GODEWIND *RC

Dam: Hobbies Primadonna VG-89-DE La4
SALE UPDATE:
Scored VG-86-DE 2yr.
Letzte Kontrolle: / Last test: 31,4kgM 4.50%F 3.21%P ZZ: 32
Letzte Brunst / Last heat: 13.10.2020 --- Ready to flush!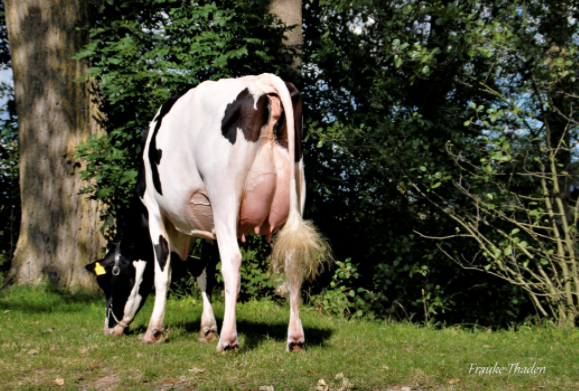 Hobbies Pepsi VG-86-DE 2yr. | SHE SELLS!